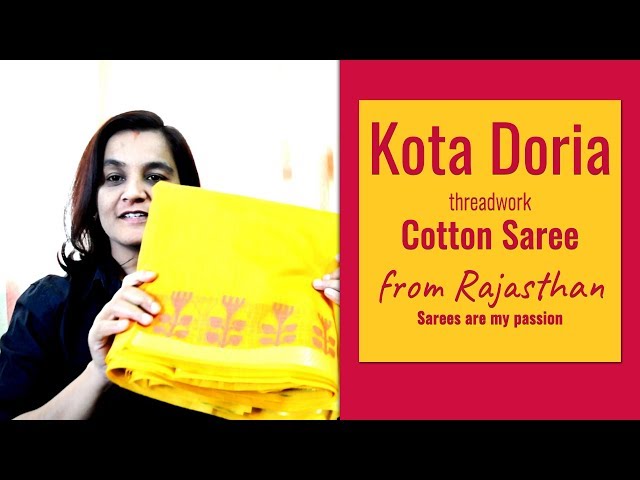 * Click the image above to watch this video on Youtube ↗
Beyond fashion edge sober linen saree
It's all about comfort and drape end of the day all want isn't that right? So here you go, linens and cottons are my most loved fabrics, it drapes magically graceful and yes red carpet statement attire for this season are stunning linens, don't be surprised when celebrities pop-up for special events and promotions with gorgeous linen sarees, its a spotlight attention seeking ones and these fabrics blends well with silk, cotton or even khadi and not a age factor to classify them as which age group it suits, it is one of the versatile fabric that can be appreciated by all.

The flamboyant Jute sarees
I always fall in love with natural fibre products one among them is Jute, it is one of the most affordable natural fibres and also called as golden fibre. Jute is one of the versatile fibres, that has been used in raw materials for construction, packaging, textiles, non-textile and extensively used for sacking for agriculture goods. Here is a list of top countries who are producing Jute are India, Bangladesh, Myanmar, Nepal, Vietnam, Thailand, Uzbekistan, Brazil and People's Republic of China. There is a great demand for these sarees across the globe and these exquisite sarees are hand-crafted and there might be slight irregularities in weaving which enhances the fabric uniqueness and appeal.
Contemporary Ilkal sarees goes on a delightful weaves!
The most down to earth yet vibrant colors are seen in traditional attire of Ilkal, Ilkal is a small town, this town is located in the South-East part of Bagalkote district, Karnataka state, India. This place is very hot during the summers but has a pleasant weather during the winters. The language of communication here is Kannada. Ilkal was an ancient weaving centre and known for renowned handloom sarees. The main source of income comes from the 'Red granite' which is exported all around the world, while Ilkal sarees are secondary source of income for the people residing over there since generations. The availability of local raw materials helped in the growth of this saree.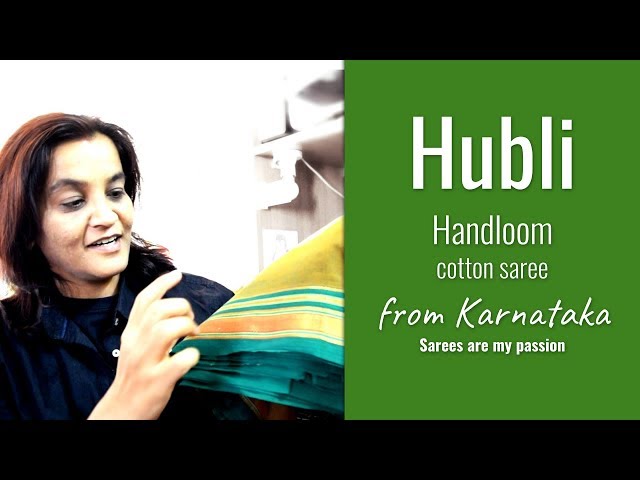 * Click the image above to watch this video on Youtube ↗
My Trousseau, Kanchipuram silk saree
Kanchipuram is also known as Kanchi/Kachiped/Kancheepuram. Kanchipuram is a district in the northeast of the state of Tamil Nadu in India. Kanchipuram nickname is called as "The City of Thousand Temples' and served as the capital city of the Pallava Kingdom.
The south Indian women are not complete without a lustrous Kanchipuram saree. With bright contrasting borders. During occasions such as Diwali (or Deepavali), Pongal, weddings and festivals, only Upper-caste families used to purchase of many silk saris. Current trends on Kanchipuram sarees, silver is being used in addition to gold. The famous 'Kamakshi Amman Temple' is a must if you are visiting Kanchipuram place the deity here is Parvati.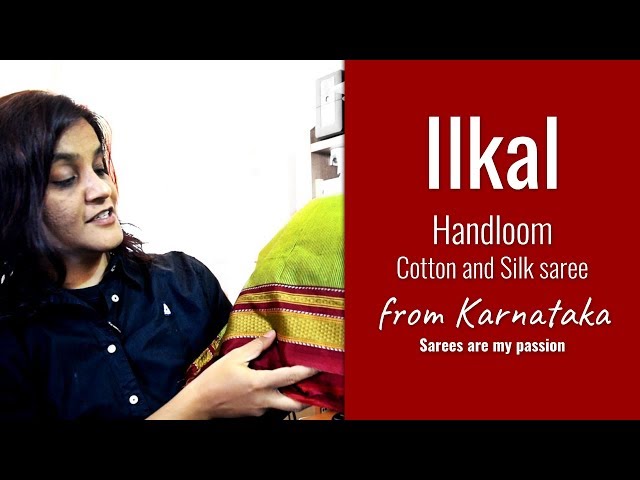 * Click the image above to watch this video on Youtube ↗