The Royal march floating in textiles, Sarees are my passion
In India, Elephants motifs are richly used in Indian textiles Industry, Elephants were used by kings during wars in India. It is considered as auspicious animal and called by varies names such as Yanai, Hathi, Āne and so on. Elephant symbolizes royalty, prosperity, fertility, strength and wisdom. Our traditional motifs are deeply influenced by religious belief, culture, religious beliefs, environment, architecture, history, day to day activities which are carried out in life and so on and thus motifs represent over poetic expressions, and devotional characters, which can be interpretation of expression as well in the form of motifs.
Elephant motifs have played an important role in designing in innovative jewellery and are extensively used in Madhubani paintings, Patola sarees, creative embroideries, mirror work, gotta patti, traditional Kanchipuram sarees, Pochampally handloom sarees and many a times printed ones are widely used as well.
How popular is elephant motifs if I could say, its used in infinite products in textiles such as in block printing fabrics, elephant motifs used in t-shirts, elephant motifs in Jackets, elephant motifs used extensively in applique work done on fabrics in Rajasthan, elephant motifs used in making quilts, elephant motifs prints used in baby bodysuit, elephant motifs used in hats, elephant motifs used in gift wraps, elephant motifs in mobile phone pouch, elephant motifs in kimonos, elephant motifs in Tattoo industry, elephant motifs in wedding cards elephant motifs used in making furniture (artistic carpentry), elephant motifs in keychains, elephant motifs in palazzo pants, elephant motifs used in bridal lehenga which gives a royal vintage look, elephant motifs used in fashionable tunics, elephant motifs used in scarfs, stoles are few examples which are known.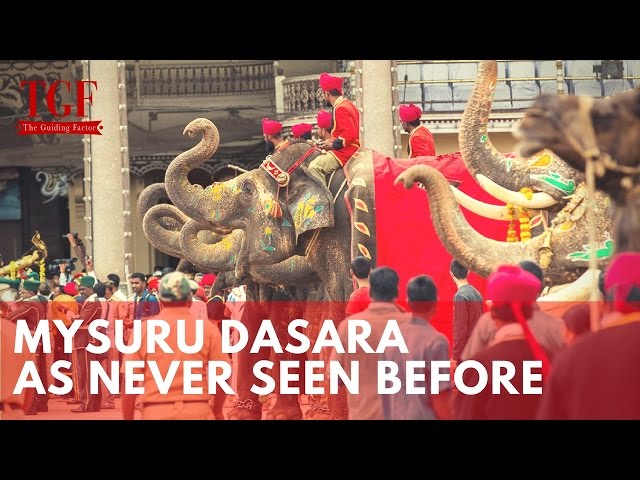 * Click the image above to watch this video on Youtube ↗
---
References:
https://en.wikipedia.org/wiki/Gaja
https://en.wikipedia.org/wiki/Elephant
https://en.wikipedia.org/wiki/Dasara_elephants
https://en.wikipedia.org/wiki/Indian_elephant